Sunpro Rewards Punta Cana Schedule Activities
The Deadline for Activities Registration is Wednesday,

December 7, 2022
Trip Date: January 15-21, 2023
Accommodations:
Live Aqua – Punta Cana, Domincan Republic
The Live Aqua resort is an all-inclusive resort with all meals and beverages included that produce true sensory pleasure. Experience sublime enjoyment from your arrival. You'll enjoy this exclusive hotel in Punta Cana (adults only). Live Aqua Beach Resort Punta Cana, with its sophisticated luxury design, will captivate your senses. Live a completely exclusive experience in the Uvero Alto district of Punta Cana. Your dream of paradise comes true in an exotic destination framed by virgin beaches, lush vegetation and unbeatable service. Let us pamper you in luxurious, elegantly designed rooms and suites whose amenities include private terraces with infinity pools. Let your palate experience a world of culinary delights in our international restaurants and bars.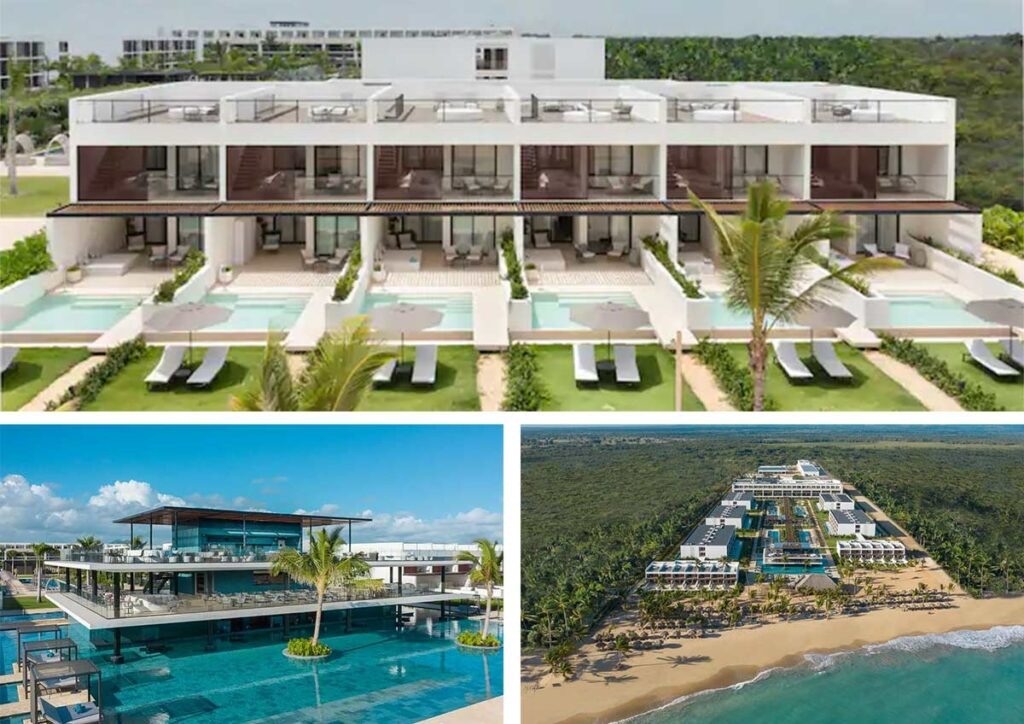 ---
Adrenaline Zip Lines and Monkeyland
Visit one of the longest zip lines in the Caribbean, and the lengthiest in the Dominican Republic. Sway across distances as you're suspended up to 800 meters.
Landscapes come undone on your quest to find the hidden treasure resting inside Anamuya Mountain.
Stunning 18 platforms and 12 zip lines, spread across a lush tropical mountain range. Experience an unrivaled frenzy gliding skin deep across lavish jungle vegetation.
Have a one-of-a-kind adventure with a guided tour of Monkeyland, with time to interact with our beautiful and playful squirrel monkeys, as well as a cultural tour of the Dominican way of life.
What to bring: Comfortable shoes and clothes (no flip flops)
Zip Line Restrictions: Maximum weight 280lbs (48″ waist), people in wheelchairs, pregnant women, and guests with heart conditions.

Monkeyland Restrictions: Pregnant women cannot take part in this tour, people with heart conditions cannot take part in this tour, people with disability and/or mobility problems cannot take part in this tour, not recommended for people with back problems, not recommended for people with asthma or infections of the upper airways, not recommended for people with severe peanut allergies, people with a cold or flu cannot take part in this tour.
Timing: 10:00 am to 5:30 pm
---
Sanael Snorkel Tour
The Sanael boat is a beautiful double-decker trimaran yacht. On the excursion, you will cruise along the stunning Punta Cana coastline followed by a snorkeling experience on the reef.
The ground floor of the boat houses the kitchen, bar, and a very spacious dance floor, as well as two bathrooms.
The second floor or upper deck is equipped with lounge sofas where you can enjoy the sun and spectacular views.
Includes: Water, sodas, and snorkeling gear

What to bring: Swimming suit, sunscreen, camera, towel, sunglasses and change of clothing.
Restrictions: Not suitable for pregnant women nor people in wheelchairs or with mobility problems cannot participate.
Timing: 10:00 am to 1:00 pm

---
La Cana Golf Club (Wednesday, January 18th)
La Cana Golf Club is a 27 holes golf course consisting of three nines; Tortuga, Hacienda and Arrecife. This Punta Cana golf course features 14 holes with ocean views of the crystal blue Caribbean Sea. Designed by P.B. Dye, this course has become a favorite of golfers from all over the world, and keeping in line with Puntacana Resort & Club's efforts to be as environmentally friendly as possible, La Cana Golf Club was the first course in the Caribbean to use paspalum, a grass seed that can be watered using seawater. Golf Magazine has compared La Cana to Pebble Beach and declared it the "number one course in the Caribbean."
Includes: Caddie and Rental clubs
Timing: 9:00 am to 5:00 pm
---
Scape Park
Scape Park offers everything from thrilling and adrenaline-packed adventures to smooth and cultural experiences.
Let your senses Scape while ziplining on a cliff, exploring ancient caverns, swimming in underground caves, jumping from water zip lines and riding in our splash hammocks! In addition to all these unique adventures you can also have the option to cruise along stunning beaches, snorkel in tropical waters or just relax in our exclusive beach club.
Spend the day enjoying the different attractions available from which you can select:
Hoyo Azul Eco Tour
Zipline
Eco Splash
Saltos Azules
Cultural Route
Cave Expedition
Iguabonita Cave
Iguanaland
El Rancho
Beach Getaway (drinks not included)
Restrictions: cameras, drones, cellular phones, selfie sticks, or other similar objects are not allowed on the tour. Cannot participate if you have had alcohol, strong medications or controlled substances, cannot participate if suffer from heart conditions, blood pressure, respiratory problems, vertigo, asthma, epilepsy, or Parkinson's.
Timing: 7:30 am to 4:00 pm

---
Caribbean Sea Snorkel Tour
Enjoy the Catamaran "Caribbean Sea".
We will visit the Indigenous Eyes Ecological Reserve, where we will swim in one of the most beautiful springs of crystalline waters.
Then we will leave for the PUNTACANA Marina and we will sail along the coast of Puntacana Resort & Club towards a reef area where you can snorkel; from there we will go to the natural pool of Playa Blanca, where you can swim and enjoy in private a spectacular location.
What to bring: Swimming suit, sunscreen, camera, towel, sunglasses and change of clothing.
Timing: 8:30 am to 1:30 pm
---
Deep Sea Fishing
For unforgettable moments of this passionate sport. Get aboard one of our competition boats with the lastest equipment. Your catch can include Marlin, Tuna, Barracuda, and lots more magnificent game fish from the depths of the ocean.
Lunch and beverages included onboard: Water, soft drinks and more.
What to bring: Comfortable clothing, sunglasses, hat, sunscreen, and a camera
Timing: 7:00 am to 5:00 pm
---
Corales Golf Club (Thursday, January 19th)
Designed by Tom Fazio and opened in 2010, Corales is an exclusive and dramatic 18-hole course with six Caribbean Oceanside holes. Designed along the natural cliffs, bays, ocean coves, and the inland lakes and coralina quarries, Corales Golf Course rates among the World's finest Golf Experiences. The exhilarating challenge culminates in playing the Devil's Elbow, Corales's last three holes. The Devil's Elbow features the striking eighteenth hole with a dramatic forced carry over the cliff-lined Bay of Corales, an inspired capstone to a memorable and breathtaking golf experience.
Includes: Caddie and Rental clubs
Timing: 9:00 am to 5:00 pm
---
Santo Domingo
Discover the history, culture, and landscapes of Santo Domingo on this day tour from Punta Cana. Visit the Three Eyes National Park cenotes, America's first cathedral, and the National Pantheon. Santo Domingo is the First City of the Americas. Travel across its most important roads all leading towards ancient edifices and monuments of an invaluable cultural heritage in a modern-day city.
Through yesterday's narrow lanes, we will set out to unveil the humble beginnings of the New World. Tour the oldest colonial city, erected in the fifteenth century, and scour the first colonial epoch residences.
Includes: Transportation, guide, and lunch.
What to Bring: Comfortable shoes and clothing, a camera, and money for souvenirs.
Timing: 6:30 am to 7:00 pm
---
Shopping Tour to La Plaza Artesanal (Thursday, January 19th)
La Plaza Artesanal BibiJagua: One of the best places to buy Dominican crafts, one of the largest centers in this area. The plaza also includes the Vecarian Gift Shop-Plaza Tropical.
Timing: 10:00 am to 1:00 pm
---
Punta Espada Golf Club (Friday, January 20th)

Punta Espada is the first of three Jack Nicklaus Signature golf courses to be developed at Cap Cana. Opened in November 2006 it is already listed among the world's finest, with the renowned GolfWeek publication ranking it as the "#1 Best Golf Course in the Caribbean and Mexico" and Golf Digest as the #35 in the World. Eight holes play along and over the sea. From all points of Punta Espada, golfers are blessed with extraordinary views of the Caribbean, where the sea contrasts against the emerald fairways and the perfect greens.
Includes: Caddie and Rental clubs
Timing: 9:00 am to 5:00 pm
---
Marine Encounter Snorkeling Tour
Cruise along the marvelous coast of Cabeza de Toro onboard our double-decker catamaran. See thousands of colorful fish around the coral reef while you snorkel.
Swim over netted areas that hold nurse sharks and sting rays. The boat will cruise the coastline until it reaches the natural pool of Bavaro with waist-deep waters. Drinks will be served after the snorkeling tour.
---
Shopping Tour to Mundo Autentico (Friday, January 20th)
Mundo Autentico is a quaint local shopping area. During your shopping experience, you will visit a closed market area where you will be able to taste and obtain some of the most popular products in the Dominican Republic, organic cocoa and coffee, and even organic sugar. You will also have the opportunity to buy local jewelry made with endemic stones or souvenirs, all while learning about the local history and interacting with local guides.
Timing: 10:00 am to 1:00 pm
---
TRAVEL PROTECTION
For your convenience, Clyde Companies Inc. offers travel protection plans through Travelex Insurance Services to help protect you and your trip investment against the unexpected. The full coverage terms and details, including limitations and exclusions, are contained in the insurance policy. Travelex Insurance Services, Inc CA Agency License #0D10209. Travel Insurance is underwritten by Berkshire Hathaway Specialty Insurance Company, NAIC #22276.
---