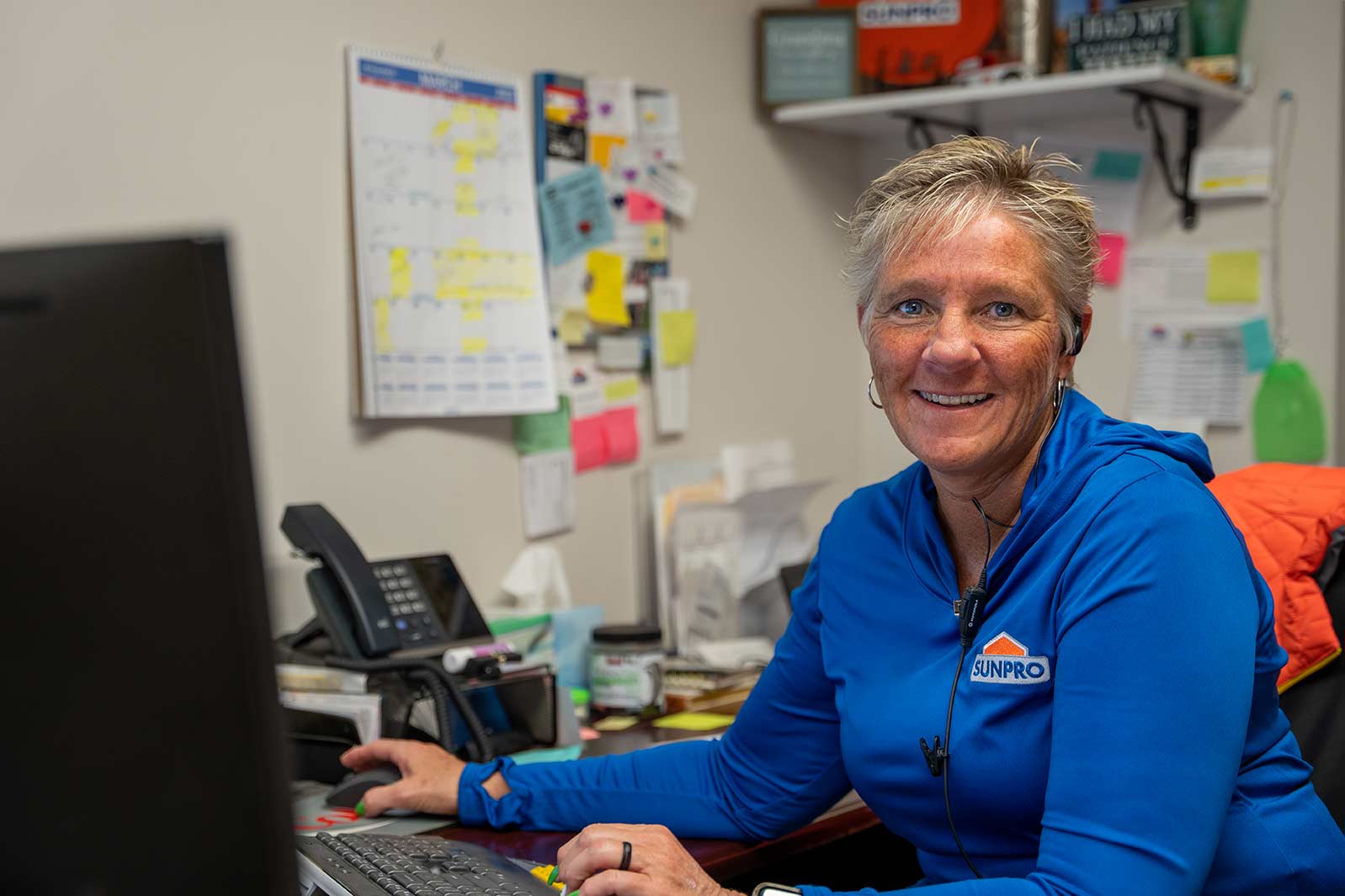 Jennalee Long never expected to be working at the same job for close to 30 years, but she has loved every minute of her time with Sunpro.
"Shortly after starting our family, we knew that I needed to find a job in order to afford a home," Jennalee said. "Sunpro was close to where we lived, and I had been here many times growing up. I applied and was offered the position. They were good to work with me to make sure I met my family responsibilities as well. It turned into a career from there. It's been good; it's been challenging. There have been a lot of changes over the years, including three different company names."
Starting as a cashier, Jennalee quickly progressed and advanced within the company. She now serves as the retail operations manager of the Springville Sunpro location.
"I've been treated well at Sunpro," Jennalee said. "I help oversee our close to 50 employees. I manage the hardware store and oversee the Chevron gas station in addition to helping with some of the day-to-day work to keep things running smoothly. We've loved the area, and we've loved the community. It's close to work, and it's close to family."
The most satisfying aspect of the job has been visiting with former employees that she hired and mentored early on in their careers.
"I like the people I work with—customers as well as employees," Jennalee said. "A lot of my employees have been high school students, and we are their first job. I've run into some of those past employees, and I love it when they come up and give me a hug and thank me for the many things they learned here that helped them later in life. That's very satisfying to me."
Jennalee appreciates the opportunities she's had with Sunpro and knows that they aren't given to everyone in the workforce.
"About four years ago. I went to Denver for a women's conference," Jennalee said. "At the conference, I was told that it's highly unusual for a female that didn't complete a college degree, and is not related to the company's executives, to be able to move from cashier to manager. For me, that's a major accomplishment and a testament to how Clyde Companies treats their loyal employees."
Within the next 4-5 years, Jennalee is looking forward to retirement to spend more time with family. She doesn't regret staying with Sunpro for as long as she has.
"People sometimes think that the grass looks greener somewhere else, but a lot come back," Jennalee said. "That helps me know that we're backed by a very good company. They do value people. I've always been told our 401k match is at the high end. We have good benefits, and the company often absorbs any increases, which is phenomenal."
For Jennalee, Sunpro and its parent company, Clyde Companies, exemplify what it means to be an intelligent employer.
"Clyde Companies has been very smart in what it's done over the years," Jennalee said. "The Sunpro store I work in was created because the company's founder, W.W. Clyde, wanted to be able to buy at wholesale. He expanded his business based on what he needed. Oftentimes, different subsidiary companies borrow from one another. That's a great thing, especially in this economy. It feels good to know that I'm working for a company that is strategic in what it does to help in Building a Better Community."