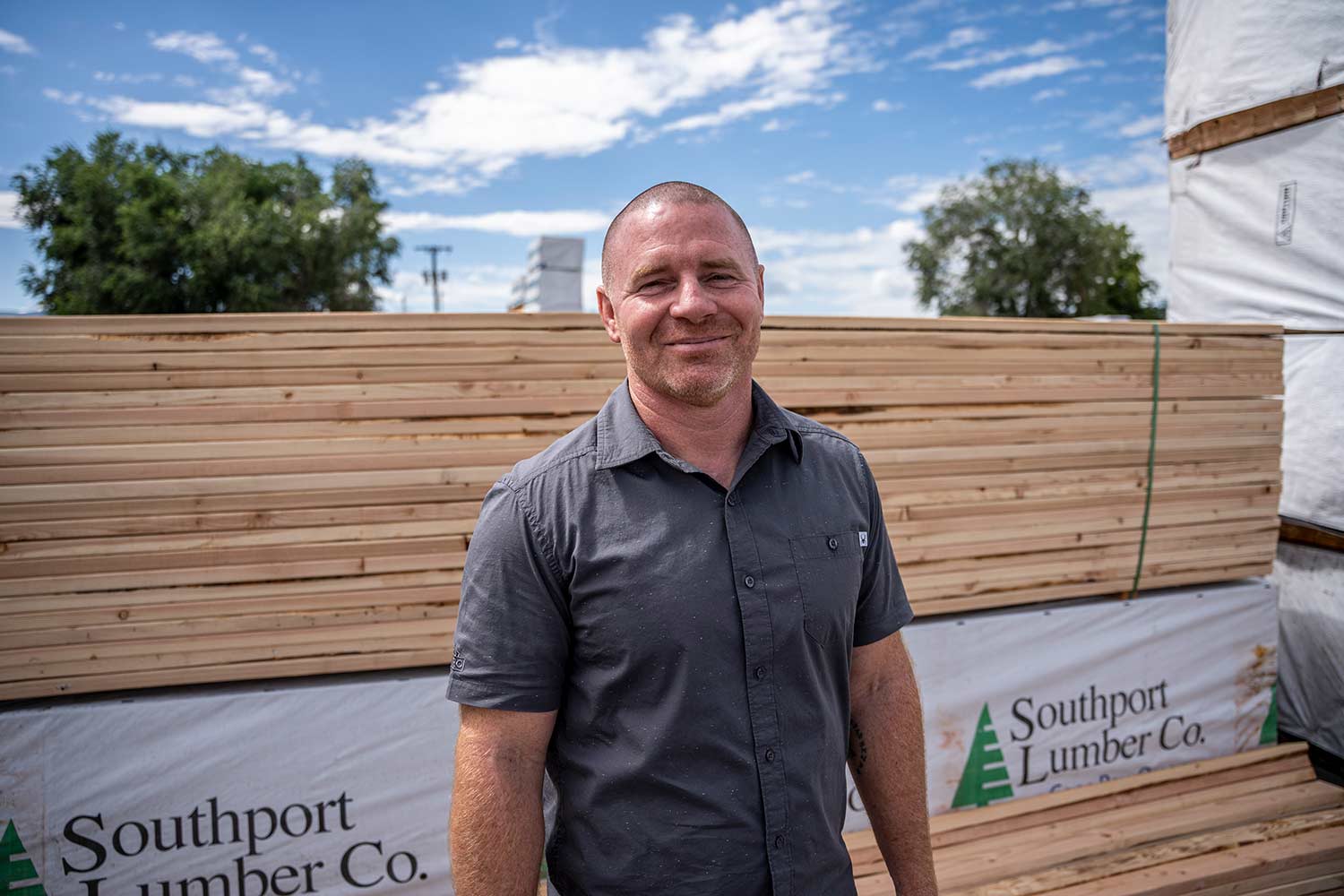 Moving from Florida to Utah, Joe Cranford had dreams of flipping homes, but instead, found an unexpected career path with Sunpro. He's now been with the company for over 20 years.
"I kind of stumbled upon this, honestly," Joe said. "I had a friend in Florida that flipped homes and was successful at it, so that was my goal when I moved here.
"My 'in' with Sunpro happened because of my association with a girl I was dating at the time, whom I ended up marrying and now have four children with. Her brother-in-law managed the Springville location. I started there pushing a broom and helping with customer service. It's been a fun ride ever since."
As he developed in his career, Joe took on more and more responsibility. For the last five years, he's served as the location manager of the truss facility in Lindon. Joe has learned incredible leadership and customer service skills that have served him well while progressing in each position he's held.
"This is a lifelong learning process for me," Joe said. "I'm never going to be perfect at my job. I strive to learn something new every day and enjoy passing along what I have learned to those coming up around me. I'm all about education and hope to pursue more of it in the future."
For now, Joe will continue to grow the truss portion of the Sunpro business and make it a bigger part of the overall company business model.
"Right now, our four primary categories are insulation/garage doors, lumber, millwork, and trusses," Joe said. "We want the truss portion to grow and be at least one quarter of the business that we do and better support the other product groups."
He knows that the people he works with have helped him get to where he's at today. He has had several managers during his time with Sunpro, and he's very grateful for the knowledge and influence each has provided.
"I love every single person I work with," Joe said. "I love working with different personalities — especially the customers. It involves problem solving and helping them come up with solutions to their issues. I really love the people I work with."
Choosing to stay at Sunpro has been one of Joe's greatest decisions because of the way he's been treated.
"At Sunpro, you'll leave work every day knowing what you are doing helps other people," Joe said. "We have a great culture here. People love working together. Everybody's treated equally. Whether you're the president of the company or the guy out front stacking trusses, it's a big team of people trying to accomplish the same goal. Everybody's treated just the same, and I love that so much."